Dr. Williams is responsible for corporate strategy and direction and leads global expansion and customer acquisition through strategic partnerships. Prior to BlackFog, he was founder and CEO of LiveTime Software, Inc. which pioneered the web-based delivery of service management and attracted key accounts such as Apple, Department of Defense, Department of Commerce and Disney. He subsequently negotiated the sale to Absolute Software in 2012 where he served as VP and General Manager of Service Management.
Prior to LiveTime Software he was founder and CEO of Active Concepts, Inc., a leading player in the web analytics field with its core product Funnel Web. He raised several rounds of financing and subsequently negotiated the sale of the company to Quest Software in 2000 which is now part of Dell.
Dr. Williams holds a Ph.D. and Bachelor of Science with Honors from the University of Melbourne, authoring several scientific papers and software applications for auto-radiographic densitometry and analysis. He is a dual citizen of both Australia and the United States where he now resides.
Thomas has many years of experience in the technology business and has focused his career on business development with a strong entrepreneurial spirit. He is the founder and partner of a Scandinavian based IT company, and has joined BlackFog as VP Business Development EMEA. He will be driving the daily business out of Scandinavia.
Brenda has extensive experience in global marketing operations in high tech companies building product marketing strategies and go-to-market programs at scale. Brenda was previously VP marketing at Scintacor, and has held senior positions at Kainos WorkSmart and Absolute Software. Brenda leads the global marketing strategy and direction at BlackFog and oversees public relations, social media, go-to-market programs and deliverables.
Osman serves as both the Data Protection Officer and Regional Sales Manager for EMEA. Osman speaks 5 languages, French, Danish, Hindi, Urdu and English and has a wealth of experience enabling partners across Europe. He is responsible for the management of strategic partners and ensuring success with BlackFog solutions especially as they relate to GDPR.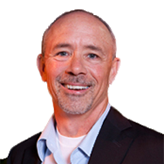 Jeff currently leads new business development for Agility Capital, a private lender to growth companies and manages the portfolio of technology-based borrowers. Before joining Agility, Jeff held similar roles at Sand Hill Capital, a Silicon Valley-based venture debt provider. He holds a bachelor's degree from University of California, Santa Barbara.
Mark Salter is the Founder and CEO of NCCP. Mark has 19 years of investment banking experience, having financed and advised some of the world's largest technology and Internet companies. Previously, Mark worked as Head of Investment Banking at Wedbush Morgan Securities. Prior to that, Mark worked as a senior investment banker at Robertson Stephens.
Mark received his BA in engineering sciences, cum laude, at Dartmouth College, and a BSEE from the Thayer School of Engineering at Dartmouth College. Mark received his MBA from Harvard Business School.